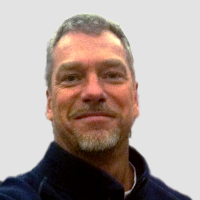 Kirk Chamberlain
Construction Practice Co-Leader, Chief Marketing Officer, HUB International
Kirk Chamberlain currently serves as an executive vice president, leading HUB's national construction practice based in Chicago. Chamberlain's background comprises more than 30 years of leadership roles within the construction and large capital projects sector as a broker, risk manager, underwriter and risk consultant, working with a wide range of public and private contractors, project owners and developers, as well as their legal and financial advisory teams.
Chamberlain has led and managed service teams working on behalf of numerous clients in the heavy civil, street and road, general building, residential and municipal infrastructure sectors. He has also structured, placed and managed numerous wrap-ups and project-specific programs (e.g., CCIP/OCIP and MCIP) for multiple sponsors across a wide range of construction sectors.
Chamberlain sits on several private company and nonprofit boards and is an advisory board director with a San Jose–based venture capital firm focused on developing and investing in a range of emerging technologies that target the construction and real-estate-development sectors.
Events